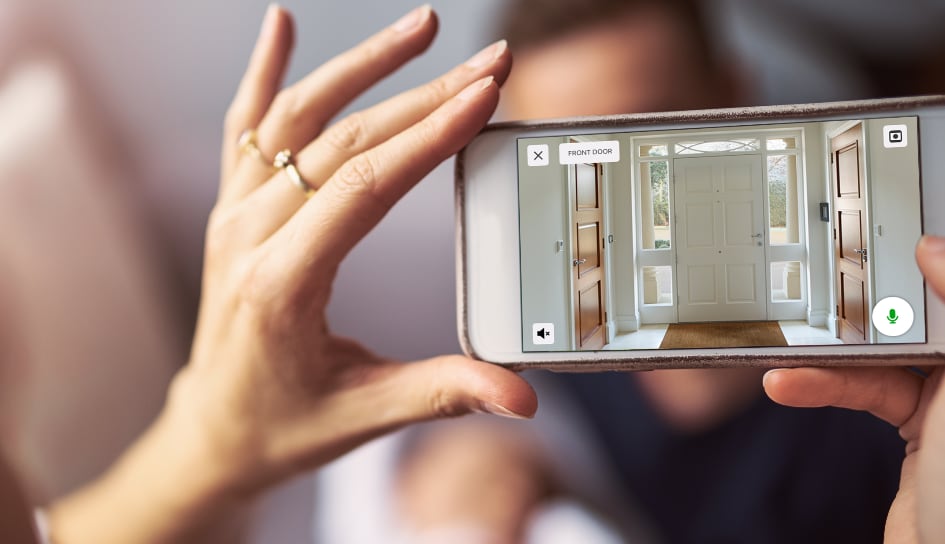 Are Smart Locks Worth It In Detroit
Do you often think about replacing your home's locks? In the past, you just had to use ordinary keyed locks. But, if you are looking for the most high-tech, you should consider installing a smart locking solution that can integrate into your security system.
But are smart locks worth it in Detroit? Or will you be squandering your cash on overly complicated devices?
Traditional Locks Vs. Smart Locks in Detroit
When it comes to locking systems, there are various options. But nearly all doors are made secure by one of the following: a handle lock and a key deadbolt, a push-button deadbolt, or a smart locking system. Operate a standard deadbolt, and the metal bar enters past the strike plate on the wooden frame. The bolts have the option of being a door handle lock that's operated via a spring, which means the door is more difficult to break open with a a crowbar or other device. If you would prefer not having to mess with a key, you have the option of getting a touch-pad solution that triggers the bolt by using a 3- or 4-number code.
Smart locks are connected devices that is a popular alternative for your standard handle and deadbolt locks. Like a keypad unit, you punch in a preset code to gain access. However, when using a smart lock, you get to connect to your property's wireless network or home security system to do more. By using a mobile app, you can:
● Lock and unlock doors remotely
● Create unique PIN numbers for friends and family
● Receive a text alert in the event your door is unlocked
● Program limited-time PIN numbers for guests
When Are Smart Locks Worth It In Detroit?
If you are considering the addition of a couple smart locks instead of traditional locking systems, you might be unsure if they are worth the upgrade. It would add convenience to operate your locks from work, but it really depends on the make or model of how reliable they will be. When installing a single solution not integrated to your security, be certain that your smart lock comes with 128-bit encryption and is operated with a smartphone app that is updated often.
But you should know, the real advantage of a smart locking system is experienced when integrating it with your home security system. This creates the ability of having your locks interact with other security devices to increase your safety and make your life easier. To illustrate, when your smart doorbell camera senses a visitor approaching your main entrance, your smart locks can lock without you taking any action. You might also use a geotracking feature on your phone's security app and automatically unlock your doors as you pull up the drive. You even have the option to instruct an alarm to go off if a guest submits the incorrect PIN repeatedly.
Essentially, a smart lock is worth it in Detroit if you incorporate it to your comprehensive security system!
Contact Us To Get Smart Locks With Your Smart Home Security System
To get the best smart locks in Detroit -- along with a state-of-the-art home protection plan -- contact Secure24 Alarm Systems. We'll help you customize the perfect system with the alarms, sensors, cameras, and locks for your needs. Dial (313) 306-4352 or send in the form below to get started.
Communities Served Around Detroit By Secure24 Your Local ADT Authorized Dealer